"DISCOUNT UNIVERSE"---A great clothing brand
Amanda Liu 2019-10-10 15:42:21
We have recently created a purple velvet hanger pile for "DISCOUNT UNIVERSE", a clothing line suitable for coat, jacket and skirts. Metal clips can be attached to the underside of the hanger so that the hanger can hold both clothes and pants.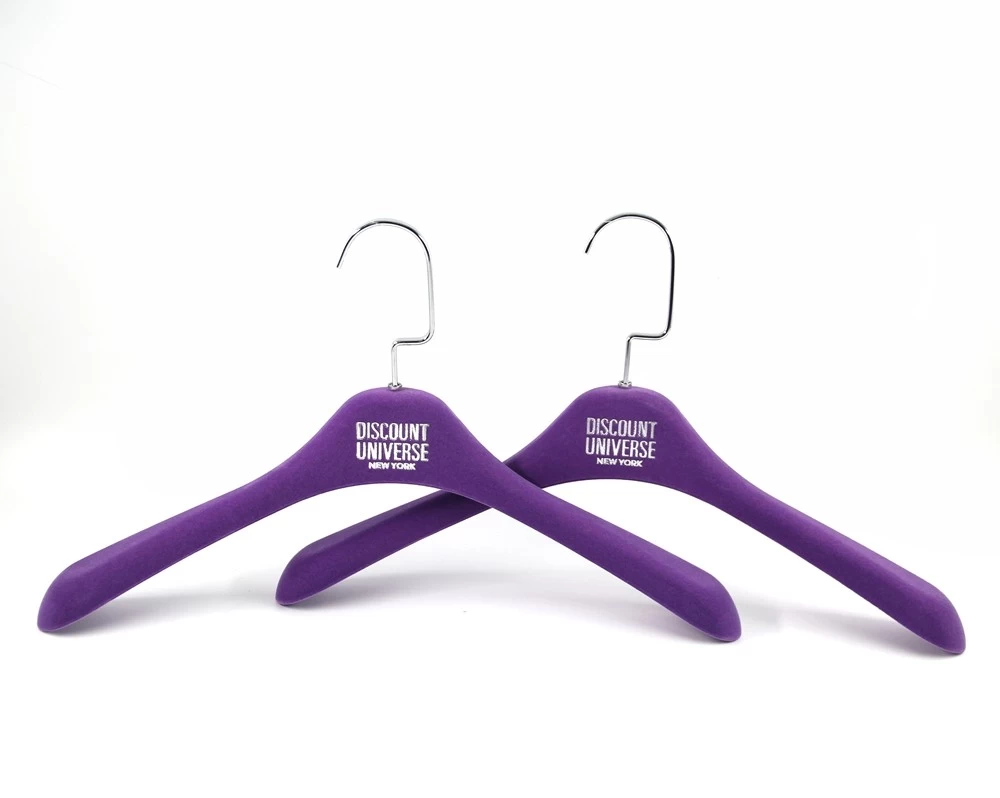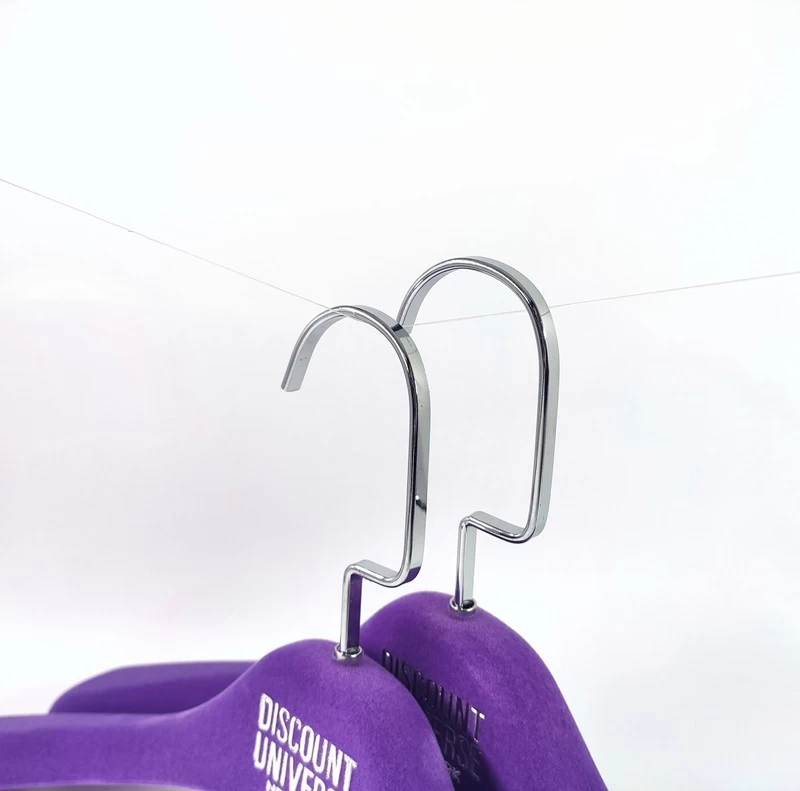 "DISCOUNT UNIVERSE" have always worked within the parameters of their own vision, image and identity. "DISCOUNT UNIVERSE" attributes one of their original quotes as the backbone for their brand that has become an "international phenomenon" (Vogue.com): DISCOUNT UNICERSE is a brand, an idea, an image, a dialogue, a strategy, a transformation , a design, a blog, a motion picture, a label, a personality, a website, a quote, a garment, an emotion and evolution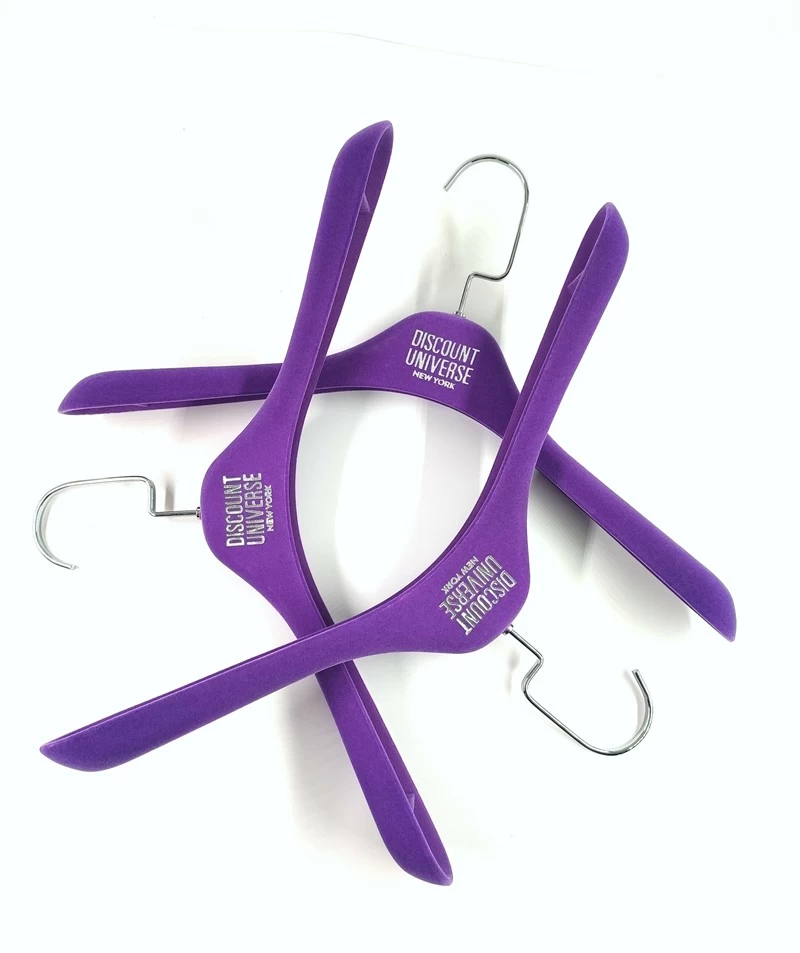 All in all, it's a great clothing brand. Hope "DISCOUNT UNIVERSE" get better and better.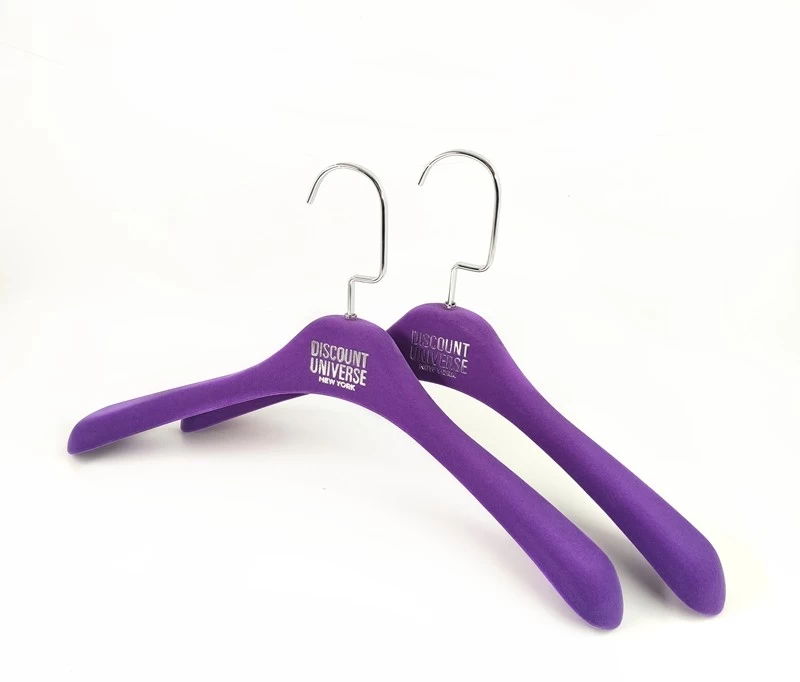 We also product wooden hanger ,rubber coated hanger, electric plated hanger, plastic coat hanger etc. We can customized hanger color、logo and hook as your request