Special hanger for special u
Henna Xia 2019-01-02 16:06:52
We have just passed the year 2018, and now we finally have the year 2019.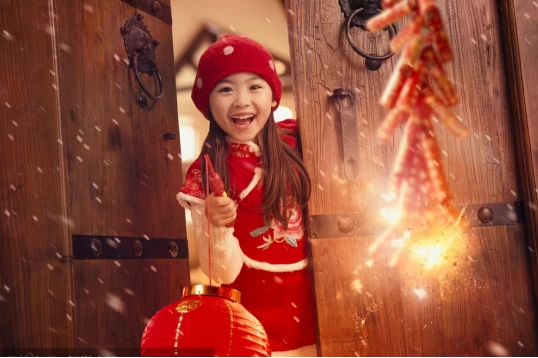 Our company is committed to developing distinctive and unique products for our customer. Do you always feel that the style of clothes hanger is always the same? Different products are customized for special you.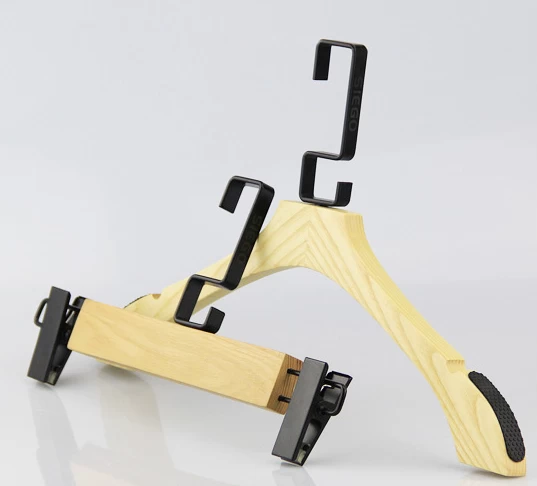 Natural pine wood shows beauty texture, two notches end of shoulder can hang skirts, something is better than nothing.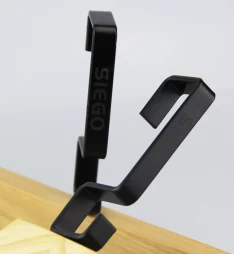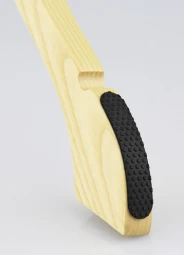 Black non-slips strip with special "S" hook, also can print your logo on metal hook. The matte black hooks are even more stylish.
Special hanger for special u.