YT hanger factory best gifts to you for the Chinese Yuandan Festival
Suki Long 2018-12-29 11:18:38
YT hanger factory best gifts to you for the Chinese Yuandan Festival
Yuandan is the first day of the lunar calendar. It is the day when the earth has circled the sun of the round and is the beginning another circling. It is represents a new beginning when people send off the old day and welcome the new one. As the first day of the new year, Yuanday had been consider to be the most important festival since the ancients times.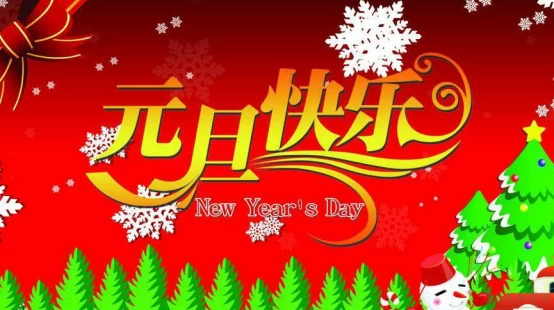 For this festival, our company launched some new hangers to celebrate this festival.
This hanger is plastic suit hanger, it suitable for the man's suit and coats.
The red color is fancy and charming. It can be prefect to display your clothes and it is a best gift to send to the customers.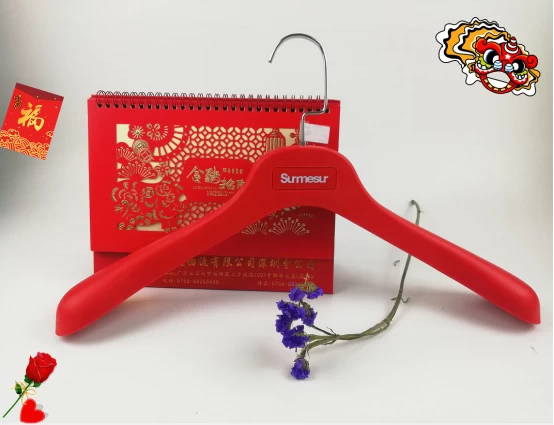 This hanger is t-shirt hanger, it have velvet surface. It suitable for man's t-shirt and woman's clothes and dresses.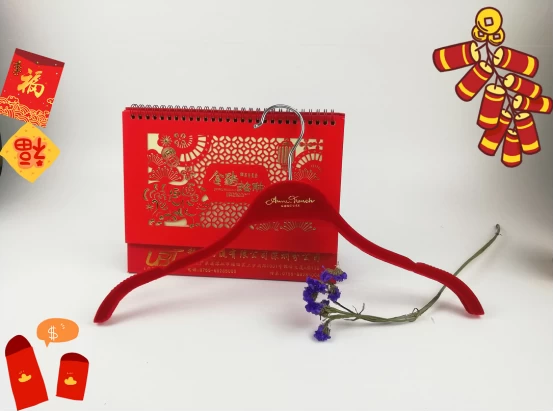 This to hangers can be custom it color, brand, metal hook and surface effect.
If you have any interesting for it, please feel free to contact with us.
E-mail: info@ythanger.com
Tel: +86 755 28750513