A Wonderful trip
Alice 2016-10-25 17:02:42
                      A Wonderful trip  

We was  rewarded with a happy trip for our  hard work. A amazing city called Guilin,I'm not sure if you know- Guilin Scenery under heaven .

2016.10.21,We rent a bus and set out at about 6:00 pm.
Arrived Guilin at about morning of Oct 22th. Breakfast is Guilin Rice noodles,Very delicious.After that,We go to Lijiang river and had a bamboo raft.
Really exciting. The scenery all the way was beautiful. After that,We had a good lunch,Then go to forest called mountain villa. You know what?There are log cabin there, and water flowing beneath a little bridge,The water is very clear and cool.All of us enjoy the peace and quite,far away from hustle and bustle of the city.at night,we have a Campfire evening party,singing and eating barbecue. Then sleeping in the log cabin.

At Oct 23th,We go to a Mysterious caves. We called The Lost Tomb.I have to say it is really a magical creativity of nature. We take boat in the Caves,We were shocked by this kinds of great experience.After that,We have take the train and go across the forest. We go back at the night of 23th.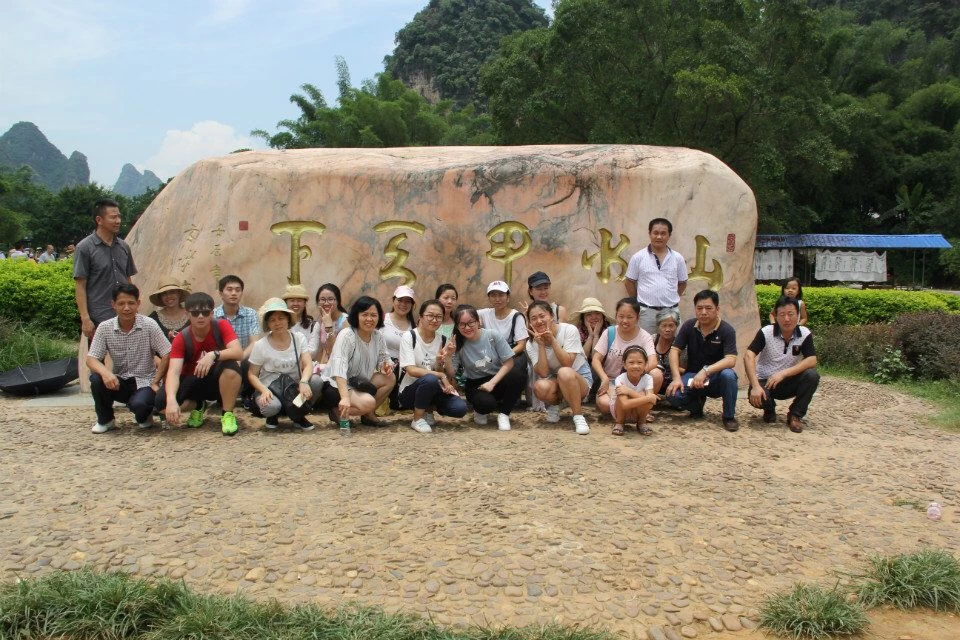 Thanks for everything,we spend a good time there. Such a beautiful and interesting place. Now,we need to work hard and give our hanger customer good service and good products. Expecting next trip with my workmates. My dear customer, thanks for all of the great support towards our good cooperation. If there are anything we can do for you,We will be very pleased to do so.