Asia Fashion Fair 2016
Limily 2016-10-10 15:39:27
Asia Fashion Fair 2016
The AFF Introduce: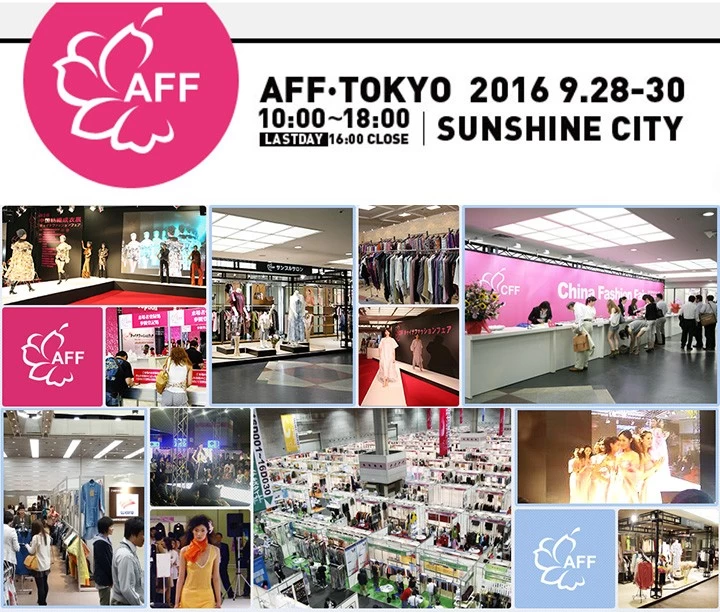 AFF show the full name of Asia Fashion Fair, the CFF (China Fashion Fair) changed its name from the show.
CFF show Japan's textile and apparel trade platform for more than a decade, influential in the industry, is one of many companies and businesses are willing to participate in commercial activities.
CFF exhibition is widely recognized, not only because of her strong OEM and ODM capabilities, but also because she can reflect and capture industry trends, ideas and achievements of enterprise product development market, this role due to her more and more obvious, and therefore the degree of concern increasingly high.
Asia Fashion Fair is a 3 day event being held from 12th April to the 14th April 2016 at the Osaka MyDome in Osaka, Japan. This event showcases products like various garments, accessories, fabrics, trim and home textile products and many more related products and services etc. in the Cosmetics and Beauty Products, Fashion Accessories industries.
Our Products Introduce:
We attend the Asia Fashion Fair in the end of last month, we take our Top end wood hanger, high quality velvet hanger, fashion rubber coated plastic hangers, and the beautiful metal hanger and bead hangers to the exhibition, these hangers are very popular.
AFF have big visitors flow rate, many person stop to see our products, the show offer us more chance to service for customers, this is one great exhibition.
If you have any interest in our hanger products, welcom to contact us!
Shenzhen Yuntong Garment Accessory Co.,Ltd
Shenzhen Yuntong Hanger Factory
Tel:+86 755-2875 0512/0513
E-mail:info@ythanger.com