Guangdong success in winter?
Jessi 2016-11-25 15:53:57
Guangdong success in winter? 
Temperature is still not up to standard Guangdong is already winter?
Seasonal seasons on solar terms do not apply, Until the beginning of this month, many times after the cold air cooling, Guangdong has ushered in the process of temperature rise, or even back to the hot weather of 30 ℃, users have lamented the failure of Guangdong N times winter. Now "snow" solar terms have passed, the strong cold air cooling can really pull into the winter in Guangdong?
In this regard, the meteorological department experts explained that the seasonal solar terms on the central region in China more in line, does not apply to Guangdong. According to meteorological standards, the average daily temperature for 5 consecutive days is less than 10 ℃ for the winter. From the impact of the cold air process, in addition to 24 days, most of the lowest temperatures in 10 ℃ or more, the average daily temperature will generally be higher.
In fact, the reporter learned from the provincial meteorological department, the summer long winter is short of our province climate obvious characteristics, the northern Guangdong Shaoguan in the following year on January 1 into the winter, January 20 end, winter only 20 days, and Guangdong , The southern region without meteorological significance of the winter. "In Guangzhou, for example, some years to reach the winter standard, and some years is not up to the winter standard.
How long will the future cold? At least one week cold weather is the main theme.
So, the strong cold air cooling, the Guangdong will be cold for a long time? Provincial meteorological experts said that the next week, the cold is still the main theme of Guangdong weather. In the 26th, 28th, 29th there will be a weak cold air added effect, Guangdong sooner or later the temperature will be low.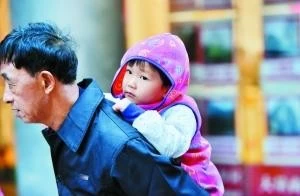 For the longer term, the provincial defense has long been done before the consultation, preliminary preliminary end of the year to early next year there may be three major cold wave process affecting Guangdong, and may be accompanied by 1-2 freezing rain process, low temperature 0.5 ℃ -1.0 ℃, but with the cold in 2008 and early 2016 compared to the weak, will not be extreme.
Winter needs heavy clothes, clothes need quality hangers.We are a high-end hanger customized manufacturer, our website is 

www.chinahangersupplier.com .If any inquiry, pls contact us.